Freestanding Stove Tip- over Hazards
If you have a freestanding range, be sure it can't tip over.
Old ranges weighed so much they were hard to knock over, but even a very young toddler
can knock over a modern one. Half of all fatal accidents involved kids less then 2!

http://www.cpsc.gov/volstd/ranges/ranges.html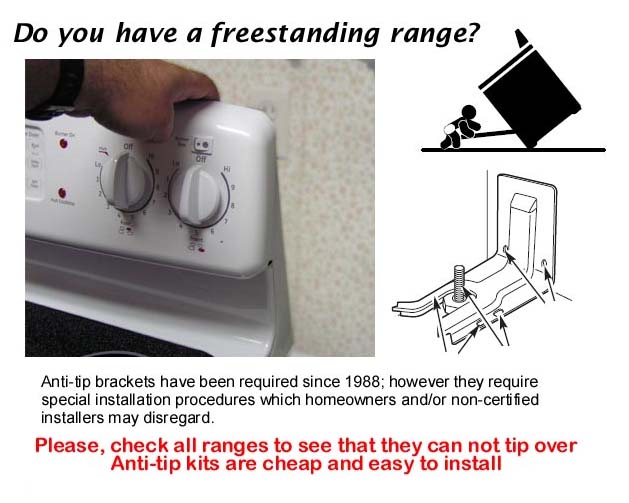 If you find this information useful, don't keep us a secret!
List us on any of your favorite networking / bookmarking sites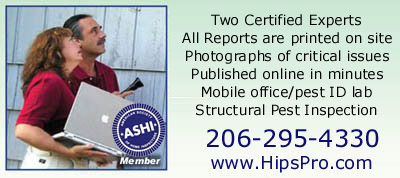 Home Inspections of Puget Sound
206-295-4330
This website is © protected material, all rights reserved.
Any copying our pages or content from our pages, including graphics to another website or into email is illegal
Requests to repost this information must be obtained by contacting us at info@hipspro.com

WITHOUT WRITTEN PERMISSION, MAKING ELECTRONIC COPIES OF THIS WEBSITE CONTENTS IS PROHIBITED BY COPYRIGHT LAWS